Overview
The United States Green Building Council awarded the San Diego Chapter with a grant to develop an online course highlighting green buildings and sustainability practices in the region.
Solution
As a consultant to the Chapter, we partnered with Chris Giles Images to develop an educational video series highlighting the J. Craig Venter Institute, the first net zero energy laboratory in the United States, located in La Jolla, California.
We worked with the J. Craig Venter Institute, ZGF Architects, Point Energy Innovations, Integral Group, Chris Giles Images, and the San Diego Chapter to conceptualize and create a course that highlighted the key sustainability and LEED features of this innovative laboratory.
Services
Strategy
Grant Writing
Photography
Instructional Design
Content Development
Video
Producer
Collaborators
Chris Giles Images
San Diego Green Building Council
J. Craig Venter Institute
ZGF Architects
Point Energy Innovations
Integral Group
Photography

We wanted to create a portfolio of images that could be used to help promote the course.

Instructional Design

We created a 3-part course comprised of 23 videos focused on the key elements of the space. The series includes interviews with key stakeholders, a "talk show" style interview with the lead architects, and a walking tour with the lead engineer. The course is available through the USGBC Education Platform.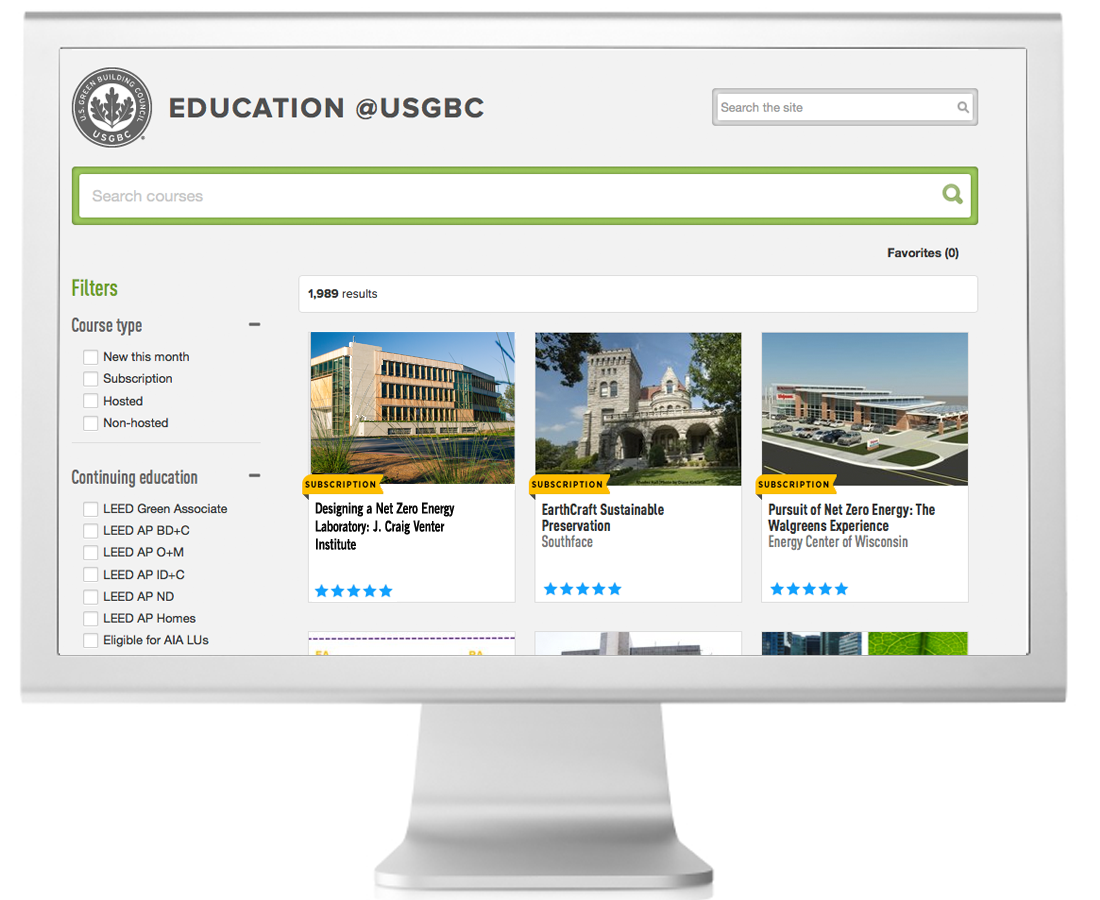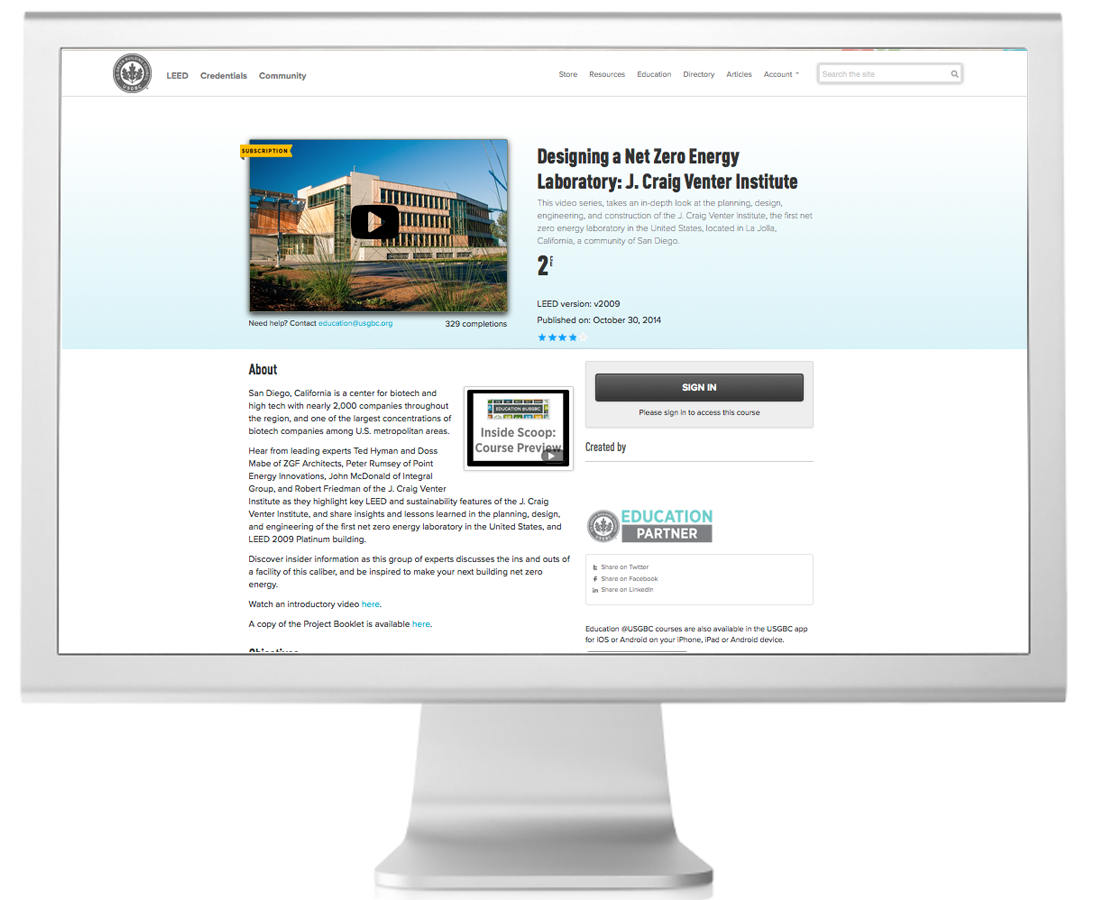 Video Production
The course is 100% video based. Given the technical details associated with the net zero facility, we opted for a visual format featuring interviews with key stakeholders and graphic overlays.

Selected videos from course